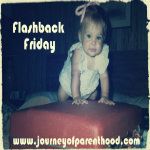 2002 I celebrated my first Halloween as a mother! My friend Jessica that I worked with bought Jackson this sweet pumpkin suit! Of course we didn't go trick or treating but we dressed up anyways!!
2003 I was dating Bart and everyone knows that Bart's family has horses. I think I might have had him something already, but when I went to Party City I found this horse costume! It was $30 bucks and by far the most I have spent on a costume. We went to my Dad's church and had fun at the festival with my little sister at their fall festival!!
2004 Bart and I were married and we went to my moms, Winn Dixie where Pam worked then headed over to go trick or treating in My dad's subdivision. I think we went to 5 houses!! It was alot of fun though!!
2005 was a quick and fun Halloween. I left the very next day for a 10 day trip with my work and so I was busy getting everything ready!! Jackson's aunt bought him this cute little football costume. We still have it btw and Stephen is loving it now!! He had a mouth full of candy! This is also back when he LOVED Ga Bulldogs. We went to see my Aunt, my grandparents, and my mom and inlaws!
2006 we went to the sames houses that we went to in 2005. Can you tell we are big trick or treaters???? We bought him nothing for his costume. He had all the stuff already! I wish you could see his little chaps!!
Jackson was Dale Earnhardt Jr. in 2007. I found this costume for $4 at a consignment sale and Jackson LOVED it!!! This was Jackson's first year doing Halloween at Church! He racked up with the candy!! We didn't go trick or treating at all that year just to church!
2008 we were blessed to have Stephen!!! It was alot of fun with the 2 boys!! We didn't go trick or treating and honestly it might have been Jackson's weekend with his dad. I bought the turkey costume at a consignment sale. It wasn't cheap, but we got LOTS of use out of it. Birthday party for Jackson, Church and I think he wore it during Thanksgiving!!
Jackson was still able to go to the Fall festival at Church the Wednesday before Halloween. This is also the same year he had a Costume Birthday party! I made his costume. Looks kind of shady, but honestly Jackson LOVED it! I was kind of embarrassed about it, but have you ever seen the price tag on one??? like over $50?!?!?! Crazy!
This year for sure Jackson was at his dads. He couldn't think of anything in particular so he just dressed up as Bible Man for our Harvest Party at Church. 2009
2010 I had a ball with costumes. The boys wanted to be Mario and Luigi. The costumes at Walmart are over priced so I came up with this. Jackson couldn't find overalls so I took an old pair of his jeans and and old pair of my jeans and put together this outfit. It looks all junky, but they loved them!! I made their mustache and hats out of stuff I had already!! Jackson was Luigi since he is the taller brother!!
Stephen was Mario since he is short! We also didn't go "trick or treating" this year. We had a blast at church and they got tuns of junk!!
2011 Jackson was Frankenstein and Stephen was a puppy at Church! I made all of Jackson's stuff with what we had at home and bought green paint and black hairspray. It was cheap and he LOVED it!! I bought Stephen the puppy costume at a consignment sale for $3. It was so sweet and cute. He HATED it!!! I think he felt funny around the neck because it was bulky?!?!?!
2011 we went real trick or treating. Stephen was Jackson's football player!! and Jackson was Frankenstein again!! This time both was happy!! We went to the Methodist church in Cleveland and then we went to a small subdivision and trick or treated!!



Come back and check out what the boys will wear for Halloween 2012. Once again I have only spent around $3 on Jackson's and I will only be spending about $3 for Stephen!!